Centrum Stomatologiczne Grunwaldzka [Grunwaldzka Dental Care Centre] cares for the beautiful and healthy smile of its patients using:
Knowledge and experience of doctors
Precise radiological diagnostics
Modern technology and treatment methods
We are dedicated to providing comfort, safety and the top quality dental services. Our team is constantly improving their qualifications and skills by participating in many specialist trainings, courses and medical congresses.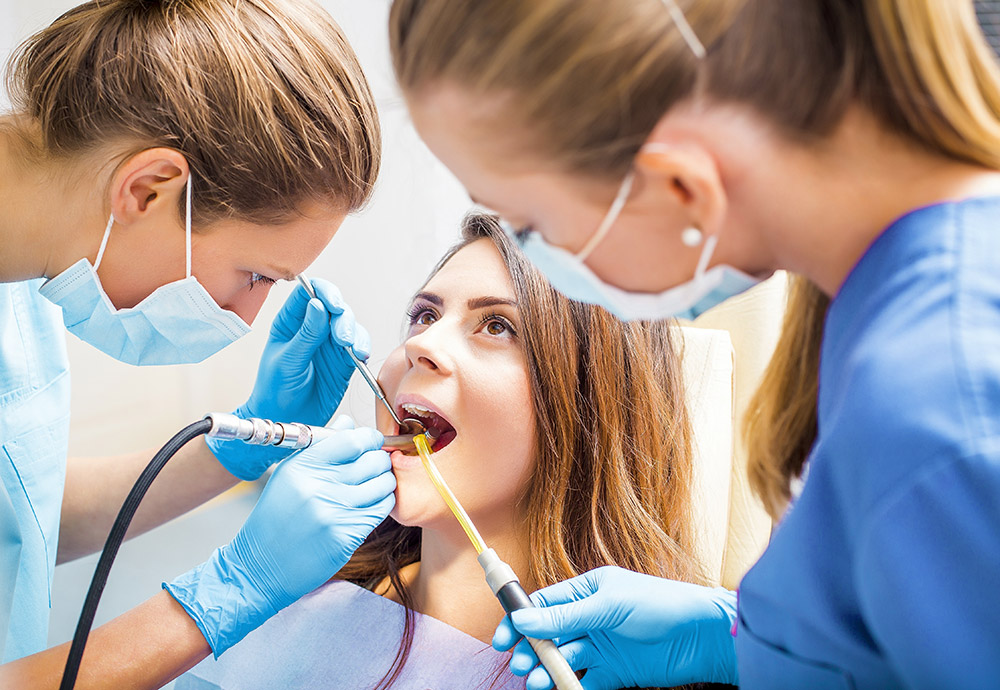 Our Radiological Diagnostic Lab is equipped with a state-of-the-art Carestream Dental CS8100 3D Family CT scanner, which allows our specialists to perform a reliable and very accurate diagnostic procedure in order to later present an optimal treatment plan, tailored to the patients needs.
We have specialists in all areas of dentistry: orthodontics, prosthetics, maxillofacial surgery, implantology, endodontics and periodontology. This is why the entire multi-specialist treatment is carried out in one facility.
Our professional oral hygienists are constantly improving their skills so that you can benefit from a wide range of preventive treatments, teeth cleaning and whitening.